Here is the experience of Phoebe, 25 years, from the UK who attended a Master's degree at Roskilde University, Denmark
Home university: University of Bristol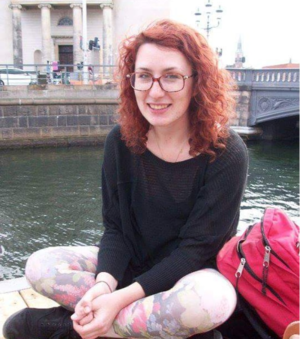 Choosing to study Spatial Designs and Society at Roskilde University was one of the best choices I could have made when looking at my Masters options. The course is both interesting and inventive and I enjoy a close relationship with my lecturers and fellow students. I live in Central Copenhagen which is one of the leading cities for public space management and it takes me little over half an hour to get to campus each morning. The course has links with some of the leading spatial design companies in Copenhagen and arguably the world, including Gehl Architechts and the self-led study orientation means that I have been able to follow the projects and areas that I am especially interested in. On top of this, the possibility of doing an internship in exchange for credits means that I can get inside experience within the field and still be supported by my university and peers. This is an opportunity that I think is rare to find elsewhere, and if you are self-led and passionate about your interests, then this course lets you follow those.
The course is both academic and creative, and I would really recommend it to anyone with an interest in Urban Planning, Urban Sociology and the spaces between buildings. On a practical level, I can afford to study here and have a comfortable life because of the high living wage in Copenhagen and relatively low rents compared to other Capital Cities, means that I can have a part-time job on the side of my studies, learn Danish, and not have to worry about paying my rent. I would also recommend it to anyone who wishes to live in a beautiful, calm, exciting, fresh city and have only a half hour commute to campus.
I know that a lot of my friends in the UK always think that Roskilde is really far away from Copenhagen, so I think that spelling out that it is only 3 stops on the train is quite beneficial. Also the economic benefits of studying at RUC as opposed to in Amsterdam or Berlin I think are also a major pull, as well as of course, the brilliance of the course and it's links with Gehl Architechts.