Portugal is an attractive country not just for its education system, but for its active lifestyle and accessible living costs. The education system is diverse and degree courses (undergraduate and postgraduate) are offered in many fields of study.
Students who seek an academic degree can enrol at a university while students that aim for a technical specialisation have the chance to earn a degree from polytechnic universities.
In order to be able to complete a degree in Portugal, you will need to speak both English and Portuguese. However, the experience of a study course in the most western country of mainland Europe will be rewarding.
Before you apply to a polytechnic or university degree course in Portugal you should check if you need a student visa and learn about the steps you should take to get it.
If you've decided to study abroad in Portugal and come from an EU or EEA country, good news! You won't need a Portuguese student visa. The same thing applies for students from Andorra, Iceland, Liechtenstein, Norway and Switzerland.
For all the other international students, just follow the next steps and prepare to apply for your student visa.
1. Apply to a Portuguese university and get your acceptance letter
If you're still not sure where you want to study in Portugal, you will have to decide before you can start your student visa application process. After being accepted at a Portuguese university, you'll get an acceptance letter required for the visa application.
Consider some of the best universities in Portugal:
2. Find out what type of visa you need to study in Portugal
For study purposes, you can apply for one of the following visas for Portugal:
short-term student visa – for students who apply for a short study or language course that lasts between 3 months and one year.
residence visa plus a residence permit – for students who apply for an academic study degree that's longer than one year.
3. When and where to apply for the student visa?
Apply for the student visa at the nearest Portuguese embassy or consulate in your home country. They can also provide more information about:
whether you need a visa or not
the type of visa you need
the visa documents you need
the length of the visa application process
Find out where is the Portugal consulate in your country.
4. Tips about the visa application for Portugal
Schedule a visa interview on the website of the Portuguese embassy in your area.
Try to schedule the appointment for a visa interview as soon as possible, as it may take up to 2-3 months to issue the visa.
Double-check all the requirements and make sure you have all the documents before submitting them. Keep copies of your files, as you may need some of the documents.
After you receive your visa, you may be required to comply with some health requirements, such as vaccinations.
5. Language requirements for studying in Portugal
In order to obtain a study visa for Portugal, there are no specific language requirements. Since this is one of the mandatory conditions for admission at a Portuguese university, consulates don't require that applicants should present any proof of language proficiency.
However, visa officers will be more impressed and will appreciate if you speak Portuguese at least on a conversational level.
For English-taught programmes at Portuguese universities, you'll need to pass one of the following English language tests:
6. Documents required for the visa application
Completed application form
One coloured passport photograph
A valid passport that expires at least three months after your return home, with at least one blank visa page
Proof that you paid the application fee which may cost up to 170 EUR
Letter of acceptance from the university/polytechnics you applied to
Proof of financial resources to support yourself during your stay in Portugal
Proof of health insurance coverage (Learn more about international student insurance for students studying in Portugal)
A valid travel ticket or confirmed reservation to Portugal
Confirmed accommodation arrangements
Criminal records
Read more information about applying for the Portugal visa for students from India and the U.S.A.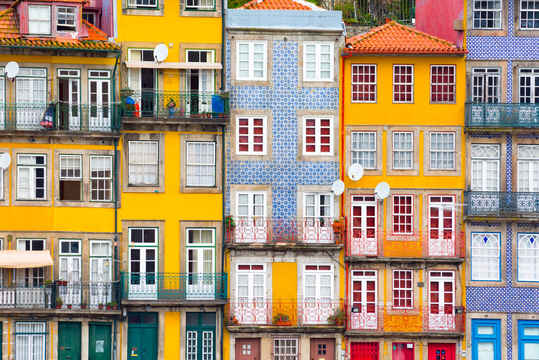 7. Working in Portugal as an international student
EU/EEA students are allowed to work in Portugal without any restrictions or time limit. Students from outside the EU/EEA can take up part-time employment (up to 20 hours/week) or in full-time employment during vacations.
8. Conditions to apply for a residence card in Portugal
All students should apply for a residence card (Autorização de Residência) within four months of their arrival in Portugal at a local city council hall.
Documents required for a residence permit:
Application form
Valid passport plus one photocopy
Two identical and recent passport photos
Proof of income/financial independence
Proof of accommodation