Sara is currently pursuing her Master's degree in Entrepreneurship & Tourism at MCI Management Center Innsbruck. She found this programme and enrolled via Studyportals. We asked Sara about her experience of searching and applying to a university abroad.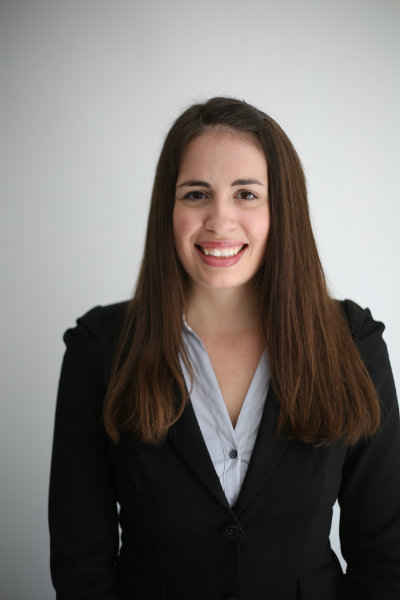 About you
Tell us a bit about yourself. What is your name? How old are you? Where are you from?
My name is Sara Pajdas, I am almost 23 years old and I am coming from Croatia.
Where are/were you studying and what programme? What degree and how long is your programme?
Prior to studying abroad, I studied Finance & Banking in Croatia at the Faculty of Economics at the University of Rijeka. It was a Bachelor's degree in Business Economics for a duration of three years. I graduated in 2014. In fall 2014, I enrolled in the programme at the MCI Management Center Innsbruck, Entrepreneurship & Tourism, with a major in Marketing. I am supposed to graduate in fall 2016.
Why did you want to study abroad?
As I have decided to turn a bit more to tourism rather than economics I realised that my best chance to gain a proper education in the field was abroad. That is why I decided to search for tourism-related programmes. It was also to experience another culture and climate.
Deciding for a university
What were your main priorities when choosing your university and your programme (e.g. academics, accommodation, university services & facilities, personal & professional development, city & culture, cost & funding, practicalities, social life)?
My main priority was the quality of the programme and the curriculum. I was really trying to find a programme that I could engage in fully and that would be in my area of interests. Other criteria were, of course, the city and country of the university. I was interested in German-speaking countries to improve my German skills. Some other factors included the options of student accommodation, costs of living, etc.
Was this your first study choice? What other universities did you consider? What was the main reason of your final choice?
My first choice was a programme that was organised by Erasmus Mundus at the University of Ljubljana with another semester in Spain and Denmark. However, it was not possible for me to enrol. So, my next choice was Innsbruck and after the whole registration process, I was accepted there. Some other choices I found in Italy or Norway, but Austria fitted the best in my financial plans and the curriculum matched my interests.
Did you know from the start that you wanted to study in that particular country and city? Why did you choose for this particular location?
I was interested in studying in Austria in order to improve my German. MCI Management Center Innsbruck had a really good programme offered in English and Innsbruck seemed like a wonderful city to spread my horizons and live in a proper winter destination.
How did Studyportals help you in your decision process?
On Studyportals, I have discovered all programmes that I looked into as my options, including MCI Management Center Innsbruck. From the beginning, I loved the website and the way search criteria was set up. It really helped me a lot.
Did you take a language test (e.g. TOEFL, IELTS) when applying for the programme? If yes, which one did you choose, why and how was your experience with it?
I have not taken any English test since my university had its own entrance exam in English.
Recommendations
What would be your advice for students from your country that consider to study abroad?
I would advise them to look, based on their interests, also on Studyportals because it provides good information on costs, enrollment processes and links to the university portals. After the options are found, contacting the university directly is the best option in order to gain more information, deadlines, brochures etc. They should also research well the city where they go to in order to plan all their cost in advance to prevent surprises.
How did you finance your stay abroad and what financial advice would you give to future students?
I financed my stay abroad mainly from my own savings from part-time and seasonal jobs. Naturally my parents and family also helped me out. There was no option for me to work in Austria so that made it a bit more difficult to finance everything on my own. However, for all EU students not from Croatia and speaking German fluently it should not present a problem. In this semester I have also received Erasmus scholarship to study abroad on exchange. I recommend everyone to use that opportunity.
Why would you (not) recommend this particular city/university? How would you rate your experience on a scale from zero to ten (0 – It was a total disaster, 10 – I had the time of my life)?
An overall grade I could give would be an 8. I am satisfied with my programme and the university. The living is just a bit of a problem in Innsbruck since there are so many students and so little accommodation which is also quite expensive. The employment issue is also present for all non-German speakers. But all in all I would recommend it.
Is there anything that you would do differently if you could do it over again?
I would just start looking for my accommodation earlier and only in the student dormitories and not in private flats.
What was the biggest surprise in your study abroad adventure?
My biggest surprise was the overall difference in culture and how studies are organised. I like the "organised Austrian way". I think it is a lot easier when you have almost everything planned and organised.
Were you inspired by Sara's story?
Check out 391 Masters in Tourism and Leisure