Razvan is currently pursuing his Master's programme Culture, Communication and Globalization in Denmark at Aalborg University. He found his programme and enrolled via Studyportals. We asked Razvan to tell us about his experience of searching and applying to a university abroad.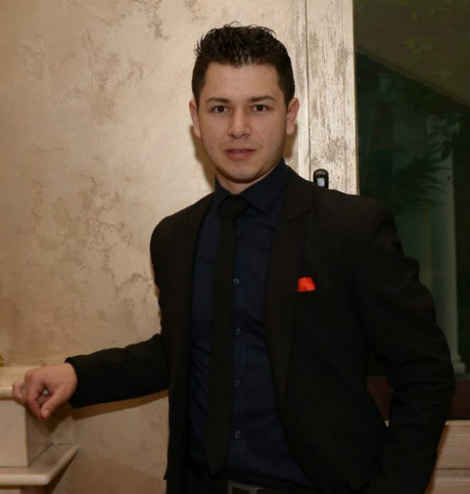 My name is Razvan and I'm 22. In 2014, I graduated the Faculty of History and Philosophy (the city of Cluj-Napoca, Romania) with a Bachelor's degree in Archives Science and a strong knowledge in Universal History. Since the beginning of my final year of the Bachelor's degree I decided to take a Master's programme abroad. Now I study in Denmark at Aalborg University, in the city of Aalborg, in a two-year Master's programme called Culture Communication and Globalization, with a stream chosen in International Relations and Global Order.
The thought of studying abroad came to me in the second year of my Bachelor's studies. The reason behind this was the curiosity of trying another university environment, a different learning system, a new challenge and of course the hope of more life-changing opportunities.
In the beginning, I was looking for a different programme, but as a second option International Relations Master's programmes always got my attention. I found mine pretty easily, when just browsing on the web, and from there on the StudyPortals website. I heard that Denmark is a good destination for internationals students, but I have chosen this university mainly because the MA programme does not require a tuition fee and I haven't heard about Aalborg University before. The programme became a serious option when I saw on StudyPortals that it was free of charge, even if I had just begun my university search.
Originally, I was looking for Master's programmes related to the Archives Science field and through Studyportals I did found one that attracted my attention in Glasgow, Scotland. At that time, the deadline for applying for financial support from the Scottish government had passed, therefore the main priority in choosing was the financial factor. That led me to the second option in Denmark, where university studies are free. Thanks to Studyportals I knew that a language test will be necessary, so I took the IELTS. I must confess it was the most professional exam I've been in until then and every preparation was done in detail. The staff from the British Council recommended me this test and they helped me with some materials from their own library to prepare in advance. All in all, it was a good experience.
Book an IELTS test in your country!
For all those who want to try and study abroad, I urge them not to give up this idea/dream. I also recommend them to think and analyse all the possible options and start the application process as soon as they can, in order to have more time to prepare the paperwork needed. Secondly, no matter where you plan to go, make sure that you have some money saved, just to be able to sustain yourself (rent, daily costs, etc.) for a good six-months period. The first semester is crucial no matter where you are going, regarding accommodation, friends, school, and so on. Thirdly, if you can, get in touch with an agency that helps students to go abroad for a BA degree or an MA. Ask for help, an opinion, or reviews of other students that went abroad. Moreover, you have to have in you a will to succeed, a desire to make it big. Final advice, just be a realistic individual, a genuine person, pragmatic when needed, but, most importantly, a hard-worker with a well-developed survivor instinct.
For example, I am funding my staying here with money saved from previous jobs I had during my Bachelor's degree, so don't be afraid to work and study at the same time. I know for sure that it is possible.
I recommend this university for its problem-based learning. It's a good interactive method used in all Aalborg University branches. For a complete student experience, I recommend larger cities, like capitals. In my case, it should have been Copenhagen. I would rate my experience a 7, the minus being the small city of Aalborg, its "unusual" weather and the low chances in finding a student job quickly.
If I were in a position to start everything again, I would probably begin the application process much earlier and gather more information about the possible options (accommodation, lifestyle, living costs) and, of course, I would aim for a big city.
My biggest surprise here was probably how open minded everyone is, starting with the teachers with whom every student has a very good relationship. We all call them by name (not with sir/madam …). The international environment also has a very positive influence.
It's a big step but I hope my story will raise your spirits and give you the courage to go forward and study abroad.
Were you inspired by Razvan's story?