As China has been investing greatly in education over the last years and due to numerous partnerships China has with universities from UK and U.S., it is no wonder the number of international students is on the rise. To make studying in China even more attractive, the student costs of living are significantly lower compared to many countries worldwide and except for a few universities, tuition fees are affordable.
On average, international students spend around 4,000 USD for accommodation fees and about 2,000 USD for other living costs (such as food, transportation, etc.) per year. So, that's a student monthly budget of at least 500 USD.
However, since China is a big country, you should know there can be significant differences regarding prices and living costs depending on each region.
Here is more detailed information regarding tuition, living costs and funding opportunities for international students in China.
View Master's degrees in China
1. Tuition fees in Chinese universities
Tuition fees in public universities
The average tuition fees in public universities range between 3,300 and 10,000 USD/year.
Fees for an English-taught degree are between 2,200 and 4,500 USD/year
Programmes in medicine, engineering and business: between 24,000 and 50,000 USD/year
UK universities with a local campus in China:
12,000 USD/year for a Bachelor's degree
13,500 USD/year for a Master's degree.
Tuition fees in private universities
Apart from several private Chinese universities, you can also apply to many American and British universities with a local campus in a Chinese city. Tuition fees in these universities start from around 8,000 USD/year and can reach around 15,000 USD/year.
Most affordable Chinese universities
Check the list of Chinese universities with the most affordable tuition fees:
Tuition fees at top-ranked universities
Here is a list of average tuition fees at the top-ranked Chinese universities: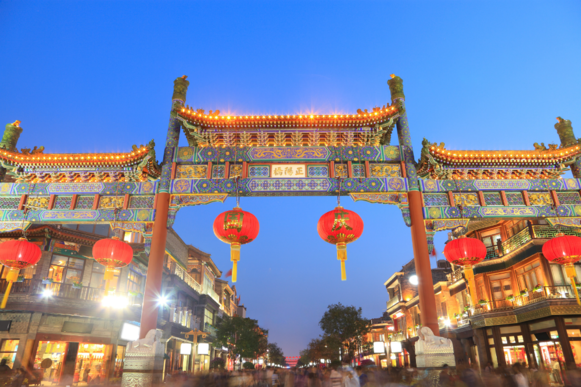 2. Living costs in China for international students
Average living costs in Chinese cities
Beijing is one of the most expensive cities and you will need between 1,000 and 1,200 USD/month to cover your expenses.
Shanghai and Shenzhen are the second most expensive cities, as you would spend between 850 and 1,200 USD/month.
In all the other Chinese cities, you could manage with just 600 – 1,000 USD/month. This sum can also include accommodation if you live in a residence hall.
Check out a detailed list of prices in China.
Accommodation costs
Although Shanghai and Beijing are known worldwide as some of the most expensive cities to live in, you can find several affordable options for housing in these metropolitan cities. Rates are even lower in places like Tianjin, Jiangsu or Sichuan.
The most common housing options in China are:
Student residence halls – prices range between 150 and 400 USD/month.
Renting a flat – expect to pay between 300 and 1,000 USD/month for a one-bedroom apartment (depending on the city, the location of the apartment and the included facilities).
Homestay – between 350 and 550 USD/month.
Hostel – usually chosen by international students as a temporary option; rates start at 18 USD/night for a private room.
Living with a roommate whether in a student residence or in an apartment is the most common option among international students to save money.
All accommodation (mainly student residences and apartments) require a security deposit: 300 to 460 USD.
Utility bills: around 50 USD/month on water, gas, and electricity.
Costs of food
Apart from being an interesting study abroad destination, China is famous for its diverse, interesting, intriguing and not to mention very affordable cuisine.
A meal at the university canteen, a small local restaurant or a fast food chain should costs between 1 and 4 USD. Mid-range dining options (prices between 4 and 7 USD) include both Chinese and international cuisine.
On average, food bills from the local supermarkets would lead to around 170 – 200 USD/month. You can find international chain supermarkets like Wal-mart, Carrefour, Auchan or Metro. If you want to save money, you should try to cook at home, as the monthly cost of food will be significantly reduced.
Buy fruit and vegetables from the fresh markets and you can get a big shopping bag full of fruits with only 2 – 3 USD.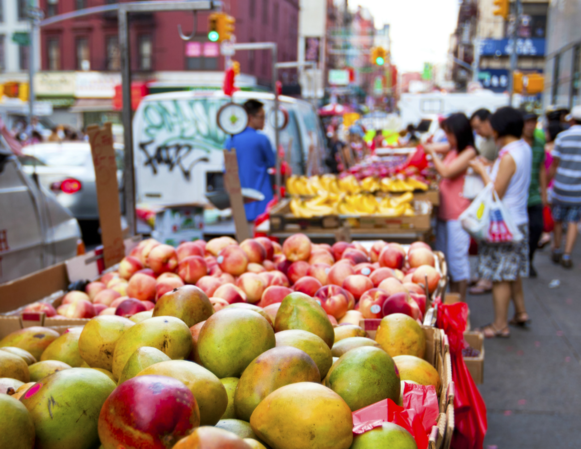 Transportation
China has excellent public transport at very low prices and even taxi rides are quite cheap.
Here is a general list of prices for public transportation:
Metro ride: 0.5 USD
Taxi rate per km: 0.33 USD
20-min taxi ride across town: 4 USD
City bus: 0.3 USD
A student pass for public transportation costs around 15 USD/month.
Extra costs
Books and course materials: 30 – 50 USD/semester; you could pay more if you study sciences, medicine or art.
Medical insurance: around 60 USD for six months.
3. Scholarships for international students
In order to attract more international students, the Chinese government has set a scholarship scheme, providing full or partial funding for tuition fees for both undergraduate and postgraduate programmes.
Chinese government scholarships – for international students worldwide, applying to study programmes at any degree level.
Scholarships offered by Chinese universities for various study programmes.
Browse through the scholarships offered in China
Studying and living in China enables you to explore a fascinating culture and learn the Chinese language. Universities offer many degree programmes taught in English and a great study environment, where you can develop both personally and professionally. Top students can always decide to stay there and continue their studies or develop successful careers.
If you're considering China as your next study destination, we encourage you to go ahead and follow your study adventure. Make the most out of it!