Shohidur is currently pursuing his Master's degree in Information Technology: Communication Systems and Network at Tampere University of Technology. He found this programme and enrolled via Studyportals. We asked Shohidur about his experience of searching and applying to a university abroad.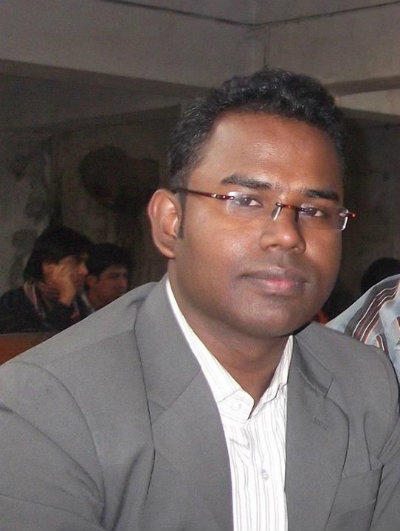 About you
Tell us a bit about yourself. What is your name? How old are you? Where are you from?
This is Md. Shohidur Rahman. I am 29 years old and I come from Bangladesh.
Where are/were you studying and what programme? What degree and how long is your programme?
I have been studying Communication Systems and Network in Tampere University of Technology, Tampere, Finland. This is a two years programme.
Why did you want to study abroad?
I wanted to experience how studying in the "developed world" is like. I have a Master's degree which I have completed in my home country. Then I decided to go for international education in order to have the experience to go back to my home country and contribute here.
Deciding for a university
What were your main priorities when choosing your university and your programme (e.g. academics, accommodation, university services & facilities, personal & professional development, city & culture, cost & funding, practicalities, social life)?
I was looking for universities that have good international recognition and also offer subjects of my interest. I checked their world ranking and research facilities as well. I didn't forget to gather information about the tuition fees and living costs. And of course the culture of that country or city was important (for example, where people are not racist).
Was this your first study choice? What other universities did you consider? What was the main reason of your final choice?
I attempted the Graduate Record Examination (GRE) but then did not apply at any university in the USA due to application fees and other complexities. I found that applying in Finland was quite easy and one of my colleagues already studied there. To finalize the decision process I asked my teachers about the university. When they gave me positive feedback I made my decision.
Did you know from the start that you wanted to study in that particular country and city? Why did you choose for this particular location?
To be honest initially I did not have any clue. But later when I started applying I narrowed down my choices.
How did Studyportals help you in your decision process?
Studyportals provided information about different universities and subjects with other information like tuition fees, living costs, etc. All of these helped to make a decision.
Did you take a language test (e.g. TOEFL, IELTS) when applying for the programme? If yes, which one did you choose, why and how was your experience with it?
I took the IELTS test and my luck was not with me on that day. I was expecting a good score and even believe that I deserve much more than what I got. I think a lack of preparation was the main reason for not having a score that I was expecting.
Book an IELTS test in your country!
Recommendations
What would be your advice for students from your country that consider to study abroad?
Be adamant to chase your dream and do not give up.
How did you finance your stay abroad and what financial advice would you give to future students?
Universities charge no tuition fees here and also provide discount in housing and foods. I work part-time to afford it all. I would recommend students to have a financial back-up for the first year. After studying one year they might get a part-time or full-time job. Also, I would recommend to always take the chance to work in projects with different companies.
Why would you (not) recommend this particular city / university? How would you rate your experience on a scale from zero to ten (0 – It was a total disaster, 10 – I had the time of my life)?
7.
Is there anything that you would do differently if you could do it over again?
Nothing.
What was the biggest surprise in your study abroad adventure?
Walking over ice to attend class.
Find Masters in Computer Science & IT in Finland
Were you inspired by Shohidur's story?