Canada has increasingly become a popular study destination that attracts international students, especially in the last years. Having prestigious universities, vivid student cities and well-organized lifestyle, Canada turned into a country with high demands and a high reputation.
Canada has 26 universities listed among the best academic institutions worldwide according to Times Higher Education World University Rankings. In addition, according to an OECD study, Canada was also ranked as one of the world's most educated countries.
Read below and you'll find useful information about tuition, living costs and scholarship opportunities for studying in "The Great White North".
1. University tuition fees in Canada
Tuition fees in Canadian universities are a bit demanding, but lower than those from countries such as the United Kingdom, the USA or Australia. University fees may vary yearly, as you will notice differences depending on the city or degree programme. Newfoundland universities, for instance, have the lowest tuition fees, while Ontario is the most expensive area.
Tuition fees for Bachelor's degrees
Average tuition: 6,500 CAD/year
Examples of expensive programmes:
Examples of affordable programmes:
Tuition fees for Master's and PhD degrees
Average tuition: 7,000 CAD/year
Examples of expensive programmes:
Examples of affordable programmes: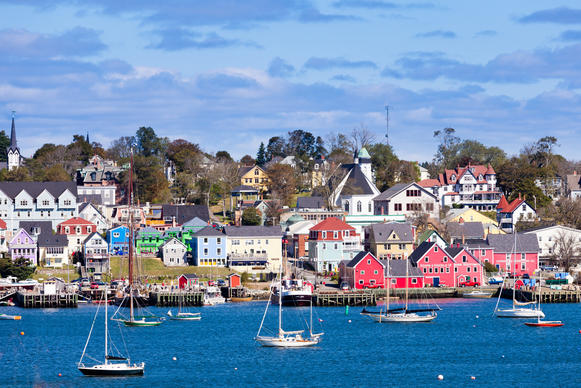 Most affordable universities in Canada
Check the list of Canadian universities with the most affordable tuition fees:
Tuition fees at top-ranked universities
Here is a list of average tuition fees at the top-ranked Canadian universities:
Apply right now to a Canadian university
Studyportals helps you apply right now to Canadian universities – fast, easy and free. First, decide on which Master's you want to pursue at:
Check the available Masters and see which of the degrees match your background and interests. Start the application process by filling in your student profile. You will soon get contacted by one of our application counsellors who will assist you further. We'll then apply on your behalf. Find out more about applying to a Master's degree with Studyportals.
2. Student living costs in Canada
Living costs in Canada are a bit above average, but the high quality of life is guaranteed. You would need a minimum amount of 1,200-1,800 CAD/month for most provinces, such as Quebec, Montreal and Ottawa.
Vancouver and Calgary are some of the most expensive cities in Canada, where you would need around 1,400-1,900 CAD/month.
Accommodation costs
You'll have many housing options to choose from in Canada, and an equally diverse price range.
The main housing options for students in Canada are:
Student residences: prices are between 250 – 625 CAD/month.
University-provided homestays usually: rates start from 400 and can lead to 800 CAD/month.
Share an apartment: 300 – 700 CAD/month, prices for rent depend on location and facilities.
Other costs associated with accommodation
When you rent an apartment or studio, you would have to add extra expenses to the rent price, such as:
basic utilities (electricity, water, heating, garbage): 150 CAD/month
internet: 50-70 CAD/month
Food costs
You won't spend too much on food bills, just around 300 CAD/month for shopping from the local supermarkets and groceries. Some of the cheapest supermarkets you can find all over Canada are Canadian Superstore, Walmart, No Frills.
If you wish to eat in a restaurant, you will have to pay around 10 – 25 CAD. A three-course meal for two in a mid-range restaurant will cost 50-65 CAD.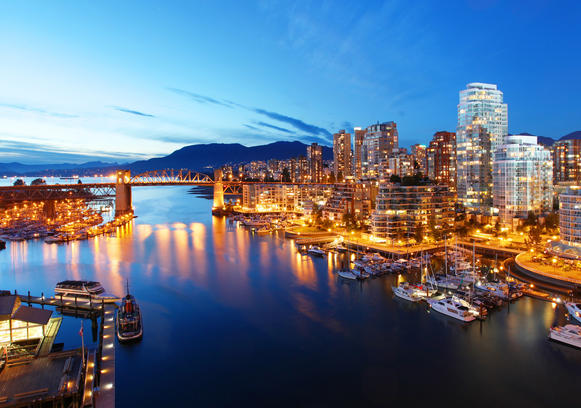 Transportation costs
Students enrolled in a Canadian university, aged between 18 and 25, will benefit from discounts when purchasing the monthly transport pass.
The total price of a transport pass is 90 CAD/month, while a one-way ticket is worth 3 CAD.
Taxis are also a common way of transport all over Canada and fares are between 2 and 6 CAD/ km.
3. Funding & student support
Canada has plenty of programmes that support students financially during their studies. Here is a list of specially-designed awards for international students:
Search through all funding opportunities for your studies in Canada.
If you are starting to consider studying in Canada, you should not forget that in order to do that you need a student visa which costs 100 EUR.
Now it's time to find out more details about the study visa for Canada, based on your nationality: