Zubin has recently graduated a Master's degree in Industrial Engineering North Carolina State University. He found the programme and enrolled via StudyPortals. We asked Zubin about his experience of searching and applying to a university abroad.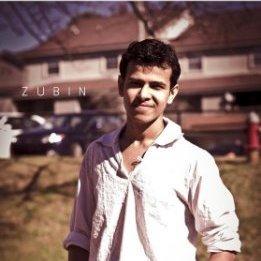 About you
Tell us a bit about yourself. What is your name? How old are you? Where are you from?
I'm Zubin, 25 years in age. I am originally from Mumbai, India and came to the USA for my Master's degree in 2012. I also help engineers, specifically industrial engineers in their career endeavours at industrialinside.com.
Where are/were you studying and what programme? What degree and how long is your programme?
I studied at North Carolina State University which is located in Raleigh, NC. I studied the graduate programme (Master's) for industrial engineering.
The length of the programme varies but generally, it is completed within 2 years. If doing a thesis project for a Research Assistant or a Ph.D., then the programme might go up to 3-5 years.
Why did you want to study abroad?
To take the next step in my career. Almost everyone decides to go either to Business or a Master's degree after their undergraduate degree and I felt a Master's degree was the right choice for me.
There weren't many opportunities in my country for an advanced degree and thus, to achieve learning as well as experience were the prime reasons to come abroad.
Choosing the right university
What were your main priorities when choosing your university and your programme (e.g. academics, accommodation, university services & facilities, personal & professional development, city & culture, cost & funding, practicalities, social life)?
Often times, students are overwhelmed with the amount of things they need to decide on. Apart from the rankings of the university, other factors like cost, living, tuition, job opportunities, etc. also need to be considered when selecting one.
My main priorities were: ranking, academics and course work, professional development – job and internship opportunities, salaries, and job roles.
Was this your first study choice? What other universities did you consider? What was the main reason for your final choice?
My first choice was Georgia Tech University based in Atlanta, GA. The reason simply was because the university is ranked #1 in my field and who doesn't want to go into the top ones?
However, I was fortunate enough to get into NCSU which is ranked next to GTECH.
Did you know from the start that you wanted to study in that particular country and city? Why did you choose for this particular location?
No, I didn't. Part of a successful student is to plan for failure in advance. You can do everything from your side, but as far as admission process is concerned, one cannot guarantee success into getting the top ones.
What you can do is create 3 buckets of universities -- Easy-to-get, Average and Ambitious. Of course, all the universities in these buckets should meet your criteria of cost, funding and scholarship, coursework, job opportunities, etc.
Did you find your study programme on StudyPortals? How did StudyPortals help you in your decision process?
By its great information on universities, easy to access articles – SP gives an amazing community where there is a feeling of belongingness which in turn leads and helps you to make better decisions.
Did you take a language test (e.g. TOEFL, IELTS) when applying for the programme? If yes, which one did you choose, why and how was your experience with it?
I gave the TOEFL examination while applying for my program. It had 4 sections – Reading, Listening, Writing, Speaking each consisting of 30 points.
Recommendations
What is your advice for students from your home country that consider studying abroad?
Lots and lots of opportunities here to grow, learn and also earn. So, do your homework first and ride the wave – it'll be one of the most fascinating chapters of your life.
How did you finance your stay abroad and what financial advice would you give to future students?
I was fortunate to be funded by my father and equally supported by my family. What I would say is do not discard your abroad studies if finances are a constraint. There are many ways like a loan, financing, etc. to tackle it.
Why would you (not) recommend this particular city / university? How would you rate your experience on a scale from zero to ten (0 – It was a total disaster, 10 – I had the time of my life)?
Industrial engineering I believe is the broadest field you'll find. With supply chain, logistics, operations, manufacturing and almost any aspect of the industry – there will be limitations as to how much you study.
My experience on a scale of 1-10 would be 8.5
Is there anything that you would do differently if you could do it over again?
Research your options, try small tests to validate your beliefs and take quick feedbacks from experts in your domain.
What was the biggest surprise in your study abroad adventure?
The way we learn here is so much different than what we did back in our country. From teaching to assignments to internships to full-time jobs – everything was a pleasure to be a part of!
Were you inspired by Zubin's story?