Ivona is currently pursuing her Master's degree in Asian Politics at SOAS University of London. She found this programme and enrolled via StudyPortals. We asked Ivona about her experience of searching and applying to a university abroad.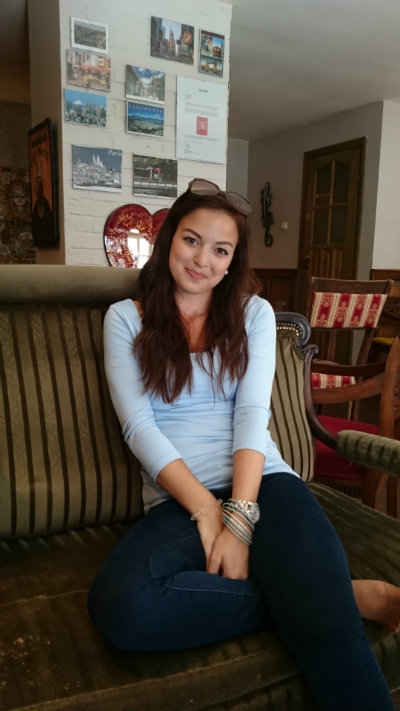 About you
Tell us a bit about yourself. What is your name? How old are you? Where are you from?
My name is Ivona, I am turning 23 in October and I am from Slovakia.
Where are/were you studying and what programme? What degree and how long is your programme?
I was studying in Tianjin Normal University (Tianjin, China) from Sept. 2014 to Jan. 2015, I got a government scholarship there and I was studying Chinese. Right now I am starting M.Sc. Asian Politics at SOAS - University of London and I am going to do a one-year full-time programme.
Why did you want to study abroad?
I believe that there are more opportunities when you study abroad such as meeting people from different cultures, having new experience with new jobs or cooperation with people with various types of backgrounds.
Also, I really appreciate that I am able to speak to professors or people who publish books that I am quoting, referring to or using for my researches, and that is giving me a completely different point of view. I meet and talk to people whose job is to help me to become a professional with all knowledge needed.
Deciding for a university
What were your main priorities when choosing your university and your programme (e.g. academics, accommodation, university services & facilities, personal & professional development, city & culture, cost & funding, practicalities, social life)?
Firstly, I was choosing the programme because I have studied B.A. Chinese Culture Studies at Masaryk University and I knew that I would like to learn more about politics. When I chose a couple of universities – one in St Petersburg and two in London – then the funding question followed.
In the end, I applied to King´s College and SOAS and lastly I have just chosen the more preferable one, which was SOAS in this case because at King´s College the programme was orientated mainly on China again and I wanted to gain wider skills and knowledge. Services, accommodation and the rest were of course the next ones to consider.
Was this your first study choice? What other universities did you consider? What was the main reason of your final choice?
As I have mentioned above. However, SOAS was my final choice because the rating of this school is still increasing, they have a programme which exactly fits my interests and lastly, SOAS is a university with the biggest diversity of students in London.
Did you know from the start that you wanted to study in that particular country and city? Why did you choose for this particular location?
No, I didn't. I was checking the study programmes all across Europe and I wanted to choose the one that will fit me. The location was not important for me.
How did StudyPortals help you in your decision process?
Thanks to StudyPortals I was able to check various scholarships and also get some more information about my school which was great because I was able to find everything on one page.
Did you take a language test (e.g. TOEFL, IELTS) when applying for the programme? If yes, which one did you choose, why and how was your experience with it?
Yes, I did IELTS because it was required. The testing itself is really smooth and the stuff is great and helpful. However I am not a fan of these kinds of tests at all and I don't think they really show the level of your English the way they should, not even talking about the prices.
Book an IELTS test in your country!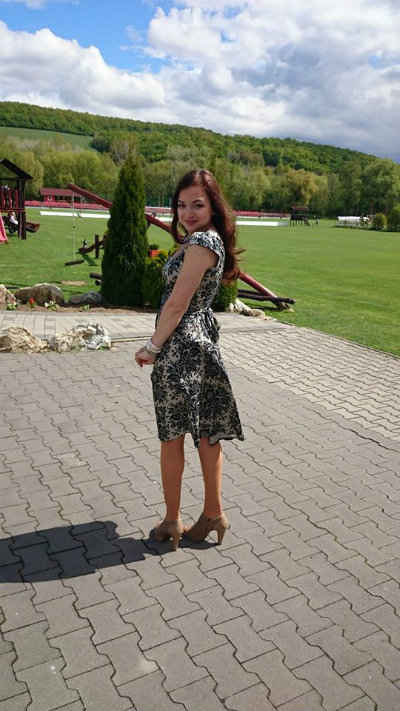 Recommendations
What would be your advice for students from your country that consider to study abroad?
I would definitely say "Yes! Go!!!" The more places you can go the better experience you get and the better you are prepared for the real life because many times you are just forced to face situations in the foreign country that would never happen to you at home because your family is relatively close and they are always there to help. When you are in China it is just "you and China" so you have to figure out what to do by yourself and that is the best school!
How did you finance your stay abroad and what financial advice would you give to future students?
When I was in China I got a scholarship from the Chinese government which was offered to my university according to some bilateral agreements and I was chosen by our professors according to my grades and school achievements. I did not have to pay for anything there. Right now I am in London and I am a self-founder. I am spending my savings for the tuition fee and until I find a job here my parents are helping me to survive. However, I believe it is a good investment and I will get my savings back. If not while studying, then definitely afterwards.
Sometimes it is hard because people go partying or eating out and you just cannot go or cannot eat in a restaurant but I believe it is a part of life too and education is much more important to me.
Why would you (not) recommend this particular city / university? How would you rate your experience on a scale from zero to ten (0 – It was a total disaster, 10 – I had the time of my life)?
When it comes to China I would say it was around 8 or 9. I had a good time there even when sometimes it was hard, especially at the beginning but I would recommend it to everyone to try what it is like!
I am not a long time in London by now but I am really excited about my school so even with some troubles with accommodation or funding I am giving it a 10 and I hope when everything will calm down I am going to have a time of my life here.
Is there anything that you would do differently if you could do it over again?
Probably not because if I would, I would not have met the people I have met. I have made great friends so I do not regret anything and I would do everything the same way I did now. The only thing I would change is that I would start searching for scholarships a little bit earlier because I have started in February (programme started in September) and it was already too late because the one I was able to apply were already gone.
What was the biggest surprise in your study abroad adventure?
Different teaching systems in each country. I have experienced four kinds of teaching (Slovak, Czech, Chinese, British) and they are all completely different and they all focus on different things. To be more specific – Slovak and Czech are more about memorizing facts and information, British about getting information and knowing how to sell it at the first place and Chinese is "stick to the facts your opinion is not important and we do not want to know it".
Were you inspired by Ivona's story?