Do you want to study at a university abroad but don't yet qualify for the admission requirements of your chosen Bachelor's or Master's programme? Then a foundation degree might be the perfect solution for you.
International foundation programmes are designed for prospective students who don't yet meet the entry requirements for university entrance through their existing qualifications, or for candidates who have been out of class for longer periods.
Preparation courses — also called 'foundation programmes' or 'pathway programmes' — can usually be completed in one to three semesters or between four and twelve months. Foundation courses usually fall into one of two categories:
During these courses, you will get used to university level expectations and advance your skills for undergraduate or graduate studies abroad.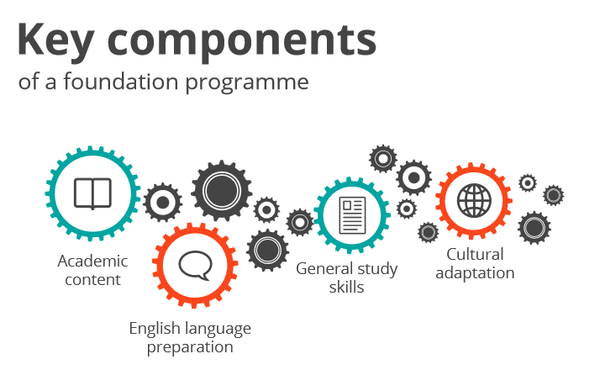 1. Develop relevant academic skills
The academic subjects you will follow are all taught using a lecture-and-tutorial method. These methods focus on practical experiences, discussions, and interactions between students. This process reflects the style of teaching that you will encounter during your Bachelor's or Master's degree courses. Preparation courses will help you learn how to:
plan and complete a research project
create and deliver academic presentations
effectively takenotes during lectures
write in an academic style
reference and quote sources of information correctly
computer training
develop your reading speed and understanding of written texts
Classes also include information about the types of questions you are likely to find in exam papers as well as many helpful tips for exams and assignments. Effective preparation courses are designed to develop the way you study by encouraging self-evaluation, critical thinking, and independent research skills.
2. Better understand academic content
Depending on the Bachelor's or Master's degree you plan to study, diverse pathway programmes cover specific areas of interest. The cool thing about preparation courses is that you can select your preferred area of study and focus only on the information that will be useful to you during your undergraduate or graduate degree studies.
For example, students who want to prepare for Business-related degrees will take Business foundation courses (there are even pre-MBAs available), Engineering applicants will follow Engineering-related foundation courses, and so on.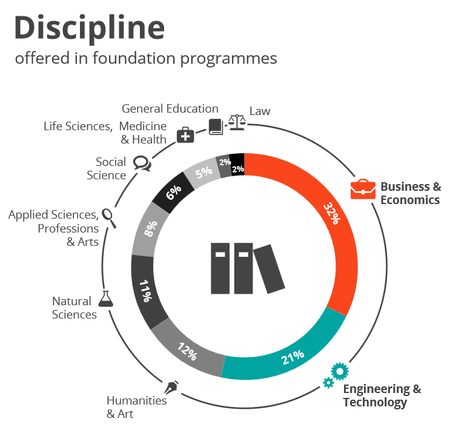 3. Improve English language proficiency
International foundation programmes are perfect if you're looking for intensive language preparation to quickly get the necessary English skills to meet the Bachelor's or Master's degree admission requirements. For English-speaking countries, classes combine three types of language preparation:
intensive general English
English for university study
The goal of universities is to make sure you succeed with your studies; therefore, being able to communicate in the desired language is essential. English courses also improve your written language proficiency. These preparation courses also cover:
written exercises
detailed feedback and discussions on diverse topics
grammar revision
vocabulary enrichment
essays writing
other English skills for academic purposes
4. Better adaptation to a new culture
Studying abroad means you will be exposed to a new culture and environment, sometimes resulting in a culture shock. Preparation courses focus on helping you adapt to a new culture by planning activities and excursions.
While studying abroad, you will see the difference in the education system, language and the multicultural vibe, as your classmates will be from different parts of the world. You will experience the difference in terms of customs, law, religion, lifestyle, social organisation, government and more.
An international foundation programme can help you adjust to university life in a safe environment that will help you deal with homesickness and the whole disorienting feeling of living in a new place that's far away from home. Completing a pathway programme abroad will build your confidence and social skills, which will allow you to pursue new adventures, challenges, and opportunities both in your career and academic future.
Best places to take a preparation course abroad
Most foundation programmes are located in English-speaking regions. The UK is the most common location for students who enrol in foundation programmes, followed by Australia, the United States, and Europe.
So, if you are planning to study a Bachelor's or Master's degree abroad in any of these regions, but don't qualify yet, applying to a foundation degree might just be what you need. The right preparation course will certainly help you get ready for your future career studies.