Let's say you want to study abroad but aren't quite prepared to join a Bachelor's or Master's programme. Maybe you haven't had the chance to take the advanced courses in Biology you needed to or maybe your English isn't good enough. Don't worry! That's where a foundation degree can really help you out!
The purpose of preparation courses (pre-Bachelors or pre-Masters) — also known as foundation or pathway programmes — is to offer you the chance to prepare to enrol in a university degree by focusing on your academic requirements and improving your English language skills.
A good international year of preparation will also involve developing the general study skills you need to be successful and provide help with integration into a new culture and a different academic system.
If you're thinking about enrolling in a foundation course, here are some tips to help you choose the right programme for you:
1. Check out the admission requirements for preparation courses
Each university offering foundation degrees has set its own policy and criteria in regard to student admission. One of the most important aspects is to prove that you meet the minimum language proficiency, as most preparation courses are taught in English.
You need to check which English language test is accepted by your chosen university and what is the test score they require. The most popular English language tests are:
Learn more about IELTS vs TOEFL vs PTE Academic.
2. Explore the university's profile and admission acceptance rate
Investigate grade distribution or percentile distribution, standardised test score averages, and acceptance rates from current and past years.
Successful completion of an international foundation programme does not guarantee your acceptance at the university where you pursue these pre-Bachelor's or pre-Master's courses. On the other hand, any completed preparation course can help you a lot with your university application. Some universities even recognise international foundation programmes of other universities.
For example, the Consortia of Universities tend to accept each other's preparation programmes. The Northern Consortium of UK universities (NCUK) and the Group of Eight (in Australia) have agreed to recognise foundation degrees passed at any of their member universities. These kinds of agreements lower the risks of students not getting admitted to an undergraduate or graduate degree after completing a university pathway programme.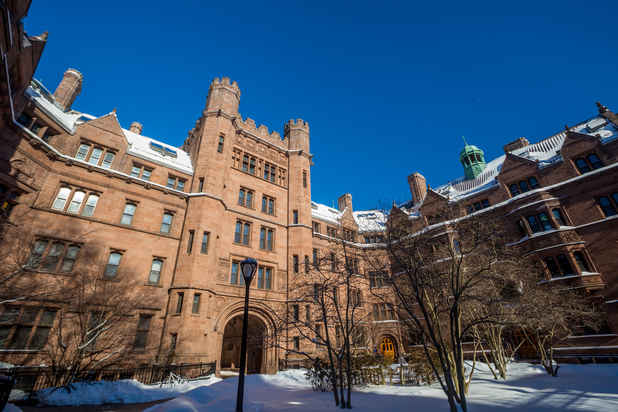 3. Research course content before applying
This step will help you realise if an international foundation programme meets your academic needs and future career goals.
You should look into what makes the programme unique and a good fit for you. Top universities in the UK, but also in other parts of the world, provide a wide selection of disciplines you can prepare for, such as:
Check out the curriculum of each pathway programme and see how it could help you meet the entry requirements for your future Bachelor's or Master's. Sometimes, universities will recommend the right preparation programme during your application for an undergraduate or graduate degree, so you can't go wrong by following their advice.
4. Estimate the cost of your pre-Bachelor's or pre-Master's
The differences in costs depend on the country, the duration of the foundation degree, the university ranking, and other factors. Make sure you get informed thoroughly about tuition fees or any other additional costs.
In some countries, undergraduate pathway programmes are covered by the government student loan scheme, while in others they are not. Also, check if the foundation programme includes any scholarship opportunities.
5. Read student reviews about the foundation programme
Browse through some student reviews of the programmes and the preparation course provider. If you have questions or concerns, you can try to contact previous students, or simply get in touch with the university course adviser or admissions officer, and address any questions about preparation courses for Bachelor's or Master's degrees.
You can choose a renowned, top university, but you have to keep in mind that gaining admission at a top university can be extremely difficult, even when it comes to a foundation degree.
Highly ranked universities use grades/marks from the last school you graduated as criteria for deciding if you are the right type of candidate. As anyone can expect, they only accept candidates with the highest grades. Moreover, these universities analyse additional factors, like:
letter of recommendation
applicant resume
projects or internships in which you have been involved
You may also have to pass an interview with a university representative. Try to be realistic about your chances of being admitted to these universities before applying.
6. Find the best universities for your academic interests
If you want to study subjects like Engineering or Technology, for example, aim at those faculties that have similar research interests to your own. Choose universities with an impressive history of discovery, innovation, research, and technology achievements.
7. Consider the location of your foundation programme
Sometimes, you might find the perfect preparation course at a university located on another continent, maybe in the farthest corner of the world. Studying abroad is exciting and rewarding, but it can be challenging as well. Make sure you do your homework and consult with your friends and family before making a decision.
Obviously, it's also wise to do a pathway course at the same university where you plan to do your Bachelor's or Master's afterwards.