Purna is currently pursuing his Master's degree in Computer Science at University of Bozen-Bolzano. He found the programme and enrolled via StudyPortals. We asked Purna about his experience of searching and applying to a university abroad.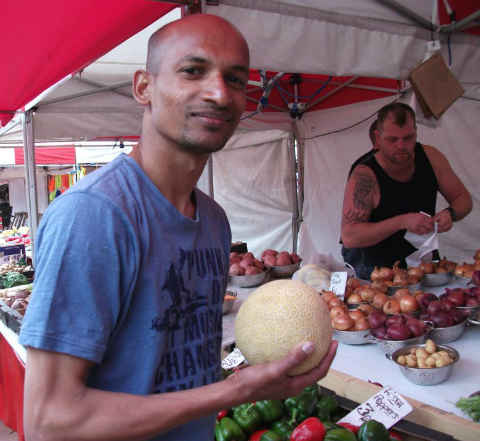 About you
Tell us a bit about yourself. What is your name? How old are you? Where are you from?
My name is Purna, currently I'm 34 years old. I'm from Sri Lanka.
Where are you studying now? What university and programme are you enrolled in? What degree are you pursuing and how long is your programme?
I study at University of Bozen, Bolzano, north of Italy, doing a two-year Master in Computer Science.
Why did you want to study abroad?
I wanted to gain further qualification apart from my work experience in the sector. Therefore, I chose to go back to Europe to peruse a programme in the field I was working and studying for years.
Searching for study options
How did you find your study programme? Why did you choose this particular university?
I found it on the StudyPortals website search. I chose this university because it gave me admission to the programme first. I decided to stick with that. StudyPortals has very easy functionality and allows you to search for the desired course in any destination, within just a few clicks.
Did you know about that university and/or programme before seeing it on StudyPortals?
Not at all. It was a completely new destination for me.
Deciding for a university
What were your main priorities when choosing your university and your programme (e.g. academics, accommodation, university services & facilities, personal & professional development, city & culture, cost & funding, practicalities, social life)?
Primarily, I was concerned about the programme that I'm going to study, as it will be the key for my future career. I also wanted to experience a different culture, language and of course the social life. When I was searching for information about the programme, I found out that this is a university with modern facilities, therefore I didn't hesitate. Studying in Europe is costly in terms of accommodation and course fees, therefore I wanted to choose a programme which also suited my budget.
Was it your first study choice? What other universities did you consider? What was the main reason of your final choice?
It was not my first or last choice, but I've chosen the programme which gave me admission first.
Did you already know from the start that you wanted to study in that particular country and city? Why did you choose this particular location?
I've chosen the country because of this study programme and eligibility towards admissions.
Did you take a language test (e.g. TOEFL, IELTS) when applying for the programme? If yes, which one did you choose, why and how was your experience with it?
I've been exempted from the English language test, as I studied my Bachelor's degree in a country whose first language is English.
Book an IELTS test in your country!
Recommendations
What would be your advice for students from your country that consider to study abroad?
They need to prioritise their needs in order to choose the right programme.
How did you finance your stay abroad and what financial advice would you give to future students?
I self-financed my studies abroad. Make sure that you have the right budget for the programme and your stay during the programme, especially if you don't have any sponsor or are not getting any study grants.
Why would you (not) recommend this particular city / university? How would you rate your experience on a scale from zero to ten (0 – It was a total disaster, 10 – I had the time of my life)?
I would give 5, as it is not my ideal place for long-term perspectives. But I would rate the programme higher, as it includes both theory and practical sessions.
Is there anything that you would do differently if you could do it again?
I would search more about the country, city, university and the social life.
What was the biggest surprise in your study abroad adventure?
Yet to come.
Were you inspired by Purna's story?